Advertise with The Modern Coder
---
Audience:
Subscribers: 18,400
Typical monthly video views: 25,000 - 30,000
Lifetime video views: 1.4 million
Typical sponsor integration: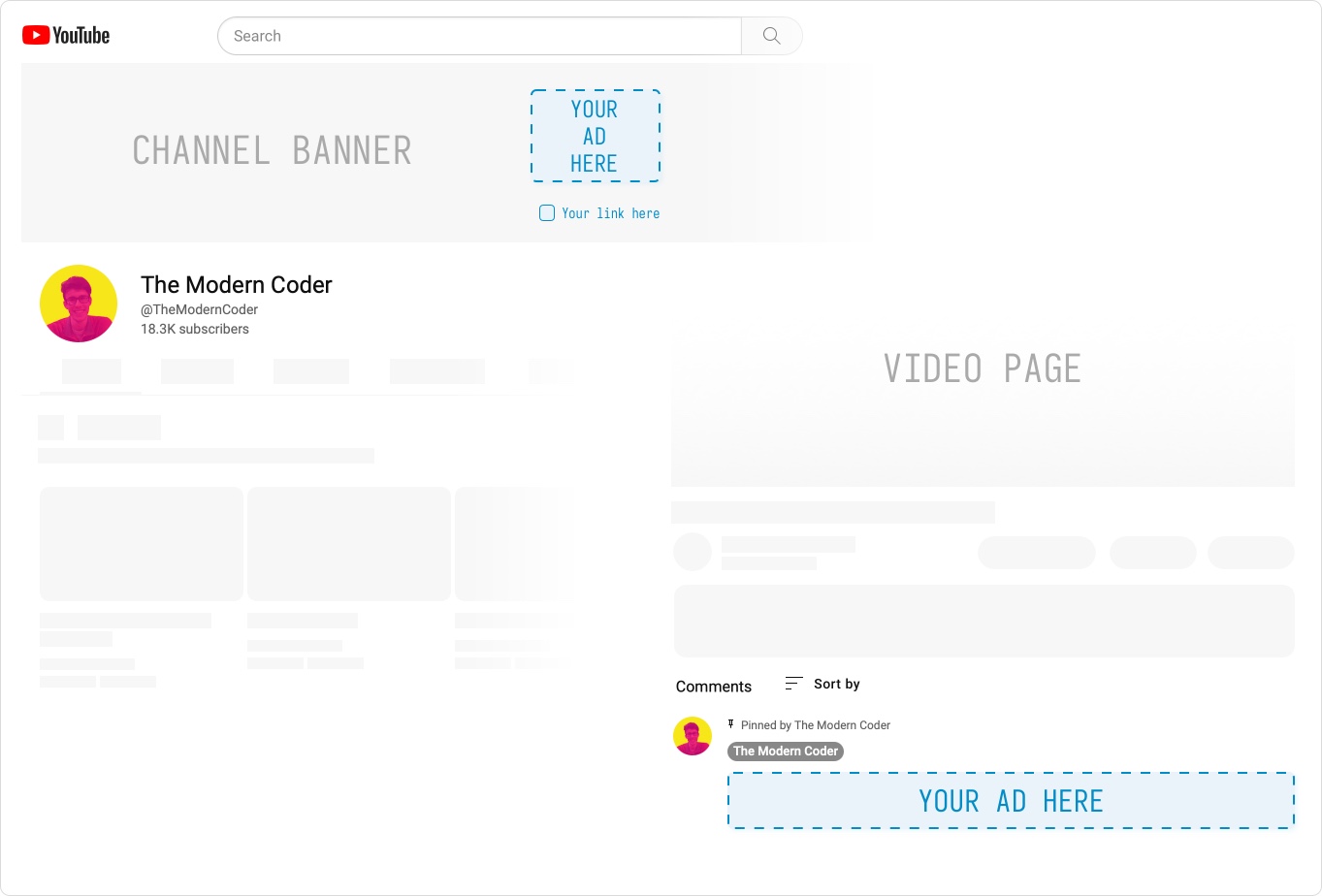 Sponsors receive a prominent ad slot in the channel's banner image along with a clickable link below the sponsor graphic. Additionally, a 2-3 sentence written ad can take over the top pinned comment on the channel's 10 most viewed videos (25,000 - 30,000 views per month).
In-video ad integrations are also available on a case-by-case basis. A typical integration would feature the ad read at the end of the video.
Blog
Audience:
Typical monthly web page views: 6,000 - 8,000
Mailing list subscribers: 230
Typical sponsor integration: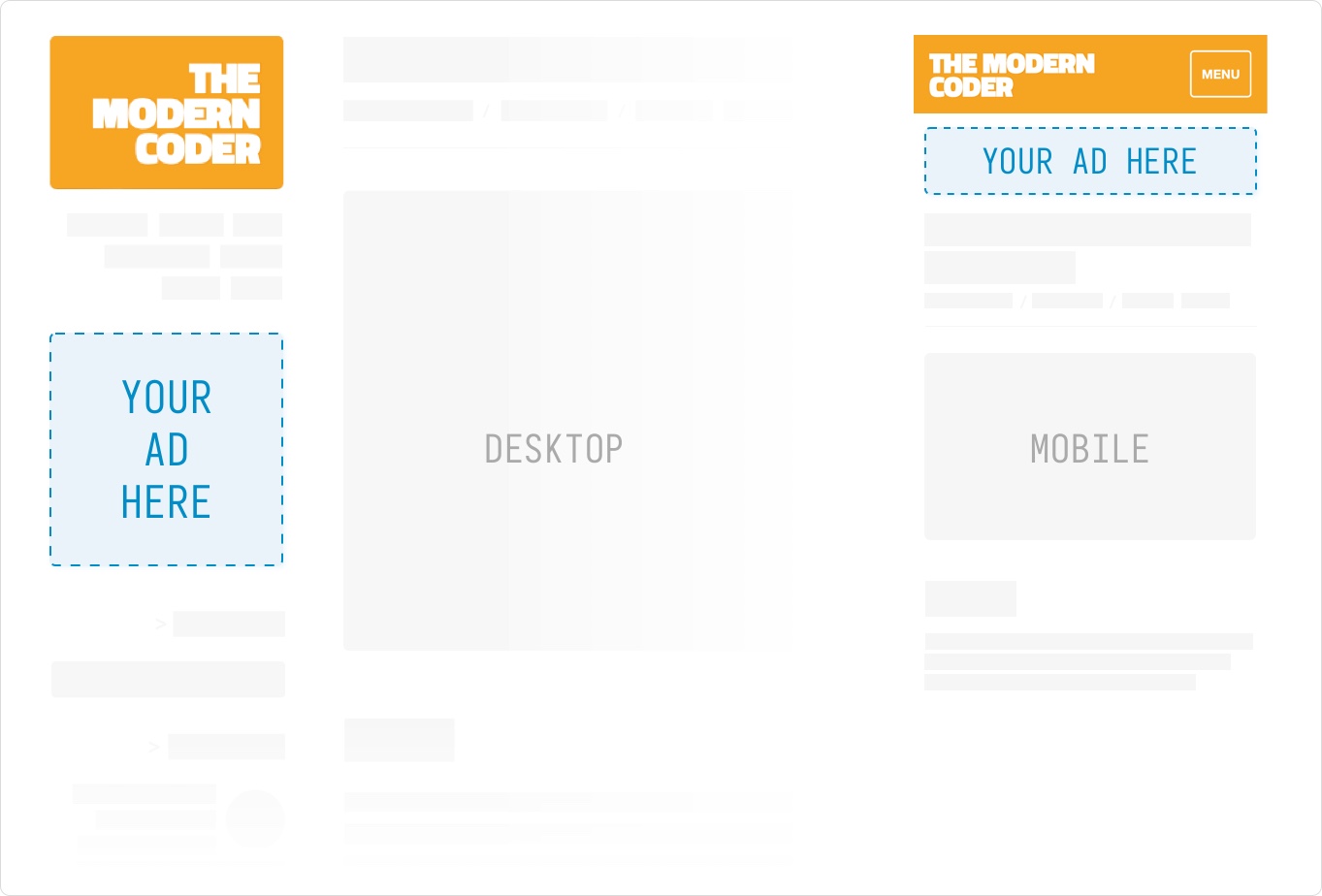 On desktop, sponsors receive an above-the-fold 200x200px sidebar ad. On mobile, sponsors receive a full-width by 75px ad directly below the website header. On average, desktop devices account for 94% of usage, with 6% of usage attributed to mobile devices.

For additional information, or to schedule a sponsorship, email themoderncoder@gmail.com